Jewel sings this song in Jewel bakes a cake episode of We're Lalaloopsy.
Lyrics
It's hard to pull your own weight,
when you never did before.
Hard to leave your comfort zone,
Go through a brand new door,

Hard to wear a happy face

When you don't know what to do.

Face it, that's Not basic,

When your trying some thing new.

Walk in someone else's shoes,

You don't know what you'll find.

A whole new beat upon your feet,

Though you might not like this kind.

New things can be so hard,

Oh yes  it's true.

It's not so easy, but oh so pleasing,

Trying something New.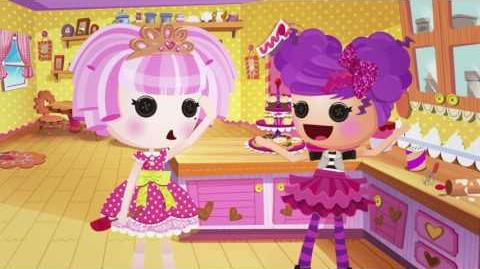 Ad blocker interference detected!
Wikia is a free-to-use site that makes money from advertising. We have a modified experience for viewers using ad blockers

Wikia is not accessible if you've made further modifications. Remove the custom ad blocker rule(s) and the page will load as expected.