Every Lalaloopsy has a relationship and that makes them connected to one another. It all begins from the family, being total strangers to friendship to forming rivalries and possible romance.
Family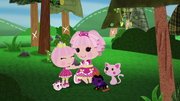 Relatives
Neutral to the Unknown
Not friends, not enemies, just neutral
Friendship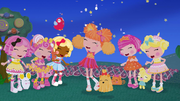 Friends
Rivalry
Enemies
Romance
Love interests, romantic relationships
Ad blocker interference detected!
Wikia is a free-to-use site that makes money from advertising. We have a modified experience for viewers using ad blockers

Wikia is not accessible if you've made further modifications. Remove the custom ad blocker rule(s) and the page will load as expected.