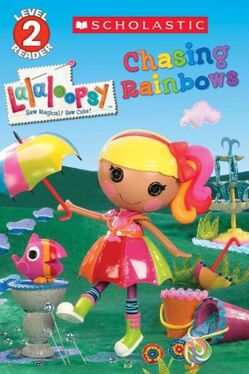 Have sew much fun with the Lalaloopsy girls as they search for the rainbow's end!
It's a rainy day in Lalaloopsy Land, and April Sunsplash, Cloud E. Sky, and Spot Splatter Splash are playing. April is painting a picture of a rainbow when Cloud looks outside and sees that a real rainbow has spread across the sky.
The girls know there's only one thing to do -- look for the rainbow's end! Can their friends help them find it?
Ad blocker interference detected!
Wikia is a free-to-use site that makes money from advertising. We have a modified experience for viewers using ad blockers

Wikia is not accessible if you've made further modifications. Remove the custom ad blocker rule(s) and the page will load as expected.